Apprenticeship: Three awards in one year
Kilian, Christoph and Tobias completed the HELDECO apprenticeship with distinction.
We have established apprenticeships as a strategic tool in our companies. This means that we are already taking care of tomorrow's skilled workers today. As a result, not only have many of our current leaders learned their trade from the ground up at HELDECO, but apprenticeships also enjoy the highest priority in our company.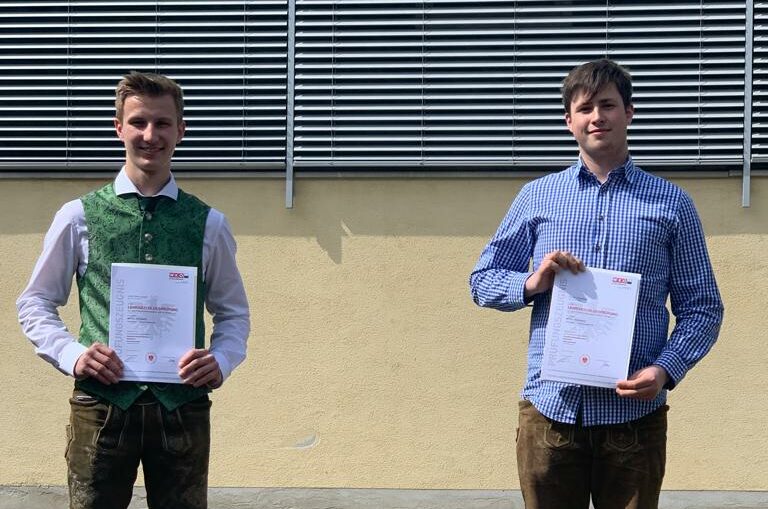 Accordingly, we are proud and happy about the current performance of our apprentices: All (!) of our employees who started were able to complete their apprenticeship with excellent success. Even before Tobias (pictured below), Kilian and Christoph successfully completed their training.
For us, these successes are confirmation of the path we have taken and the great work that our apprentice trainer Siegfried Schäffer and the entire team do every day in this context. This is because our young employees benefit significantly from working with our experienced journeymen: experience and know-how are thus passed on at an early stage and retained within the company.